Be Yourself, Together: Bridal Shower + Target Giveaway [CLOSED]
November 03, 2013
This post is brought to you by Target, however all opinions and content are my own. If you want to see more inspiring stories and wedding fun, follow along with #TargetWedding.


I'll be the first to admit that I love weddings and thus far I am honestly loving every second of planning our own wedding which is now just over six months away. As if planning a wedding wasn't exciting enough there is all the pre-wedding festivities to look forward to such as the bridal showers, the bachelorette party, and of course the rehearsal dinner. However, my favorite and the one I'm most eager for is the bridal shower because there is just something so extraordinary about the fact that the bride gets a special day to celebrate her and her future husbands upcoming life together with all their dearest family and friends.
Although my bridal shower is still a few months off there are endless possibilities when it comes to planning it and deciding on the perfect theme. I have a few ideas in mind as do my girls who are hosting the showers for me which makes this process a lot simpler as well as the fact that Target exists because without it I'm not sure what I'd do with myself and my bad shopping habits.
As you may remember from my previous wedding post, this year's Target Wedding theme is "Be Yourself, Together," which celebrates the unique qualities each individual brings to a relationship that, when combined, results in something beautiful. Throughout the entire wedding planning process I've kept this theme in mind and have acted on it numerous times because well it isn't just my wedding, it's my spouses too. The bridal shower will be no different in which the theme will incorporate pieces of my other halfs style and personality, not just my own because I want it to be about him just as much as it is about me.
If I were to paint you a picture of what to expect from my bridal shower as far as products, decor, and the overall atmosphere incurs there would be a more classical feel with
Riedel Vivant Champagne Flutes
filled with endless mimosa's along with the beautiful
Threshold Dining set in White
to give the table setting a more elegant appearance. If there is one thing that I know that would bring my fiancee's personality to the party it would be a coffee bar which means there would be a
Keurig K65 Special Edition Home Brewing System
with various K-cups for our guests coffee/tea liking. Together these items represent us and our personalities while at the same time creating a beautiful bridal shower.
Target was sweet enough to offer one of my readers a $25 Target giftcard! In order to enter for your chance to win the gift card all you have to do is visit the
Target Wedding Catalog
and leave a comment with which product you would use or gift at a bridal shower. Easy as that :) If you are planning a wedding feel free to visit and sign up for the
Target Wedding Registry
and start your dream registry today.
The giveaway will end on November 8 at 11:00p.m and a winner will be chosen the following day. I'll email the winner as well as post it on this blog post. Good luck!
The winner of the giftcard is comment #12.
Congratulations Jess Vartanian.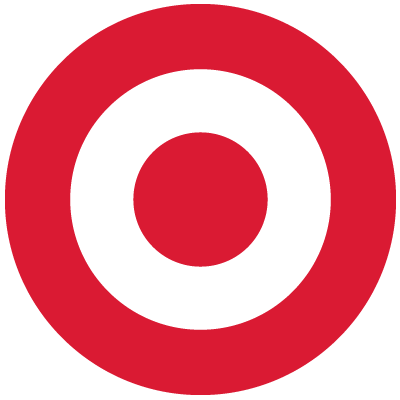 Content and/or other value provided by our partner, Target.